Welcome!
I'm Stephanie Grams, CEO/Owner/Founder of MEMORY BEARS AND KEEPSAKES, LLC.
I provide custom Memory Bear and Keepsake sewing services for those who are celebrating the life of a newborn, commemorating the life of a loved one, or celebrating one of life's many joyous occasions. I would love to share more about myself and why I opened and started MEMORY BEARS AND KEEPSAKES, LLC (if you're interested in my story, please click here)
Are you looking for gifts for any occasion, such as
Newborn/New Baby – Let's make that hospital blanket or new outfit into a keepsake and add your baby's birth stats!
Newlywed/Wedding – Why not turn your wedding dress into an heirloom so you can pass it down to your family or keep one for yourself?
In Memory of – this is the most requested type of teddy bear and is called "Memory Bear" that is created from a loved one's most memorable and favorite clothing.
Graduation – Turn those t-shirts into a pillow, lap blanket, and stuffed animal!
Comfort Care – Is someone you know going through a tough time? Let's create a beautiful keepsake just for them!
Whether you're looking for a gift for yourself, a loved one, or a best friend ~ you've come to the right place! Let's discuss your custom order today! Simply contact me through my Etsy shop so we can create the perfect one-of-a-kind gift for you!
Memory Bears and Keepsakes make the perfect gift for any occasion or celebration! Just think of how the gift will make you and the special someone feel when they open up your gift and see their special clothing made into a long-lasting keepsake!
There's no better time than now to get your order started! Just contact me, Stephanie Grams, directly via my Etsy Shop.
HOW TO ORDER
If you have questions, please contact me directly through my Etsy shop.
ALL purchasing customers will receive a contract and private email address so we can communicate throughout your order.
My customers enjoy receiving progress pictures of their custom keepsakes and we do this through my dedicated email address. My Etsy shop is simply to process your order and/or to answer your pre-order questions. Once you begin your order, you will receive a "New Customer Welcome Packet" via your email address.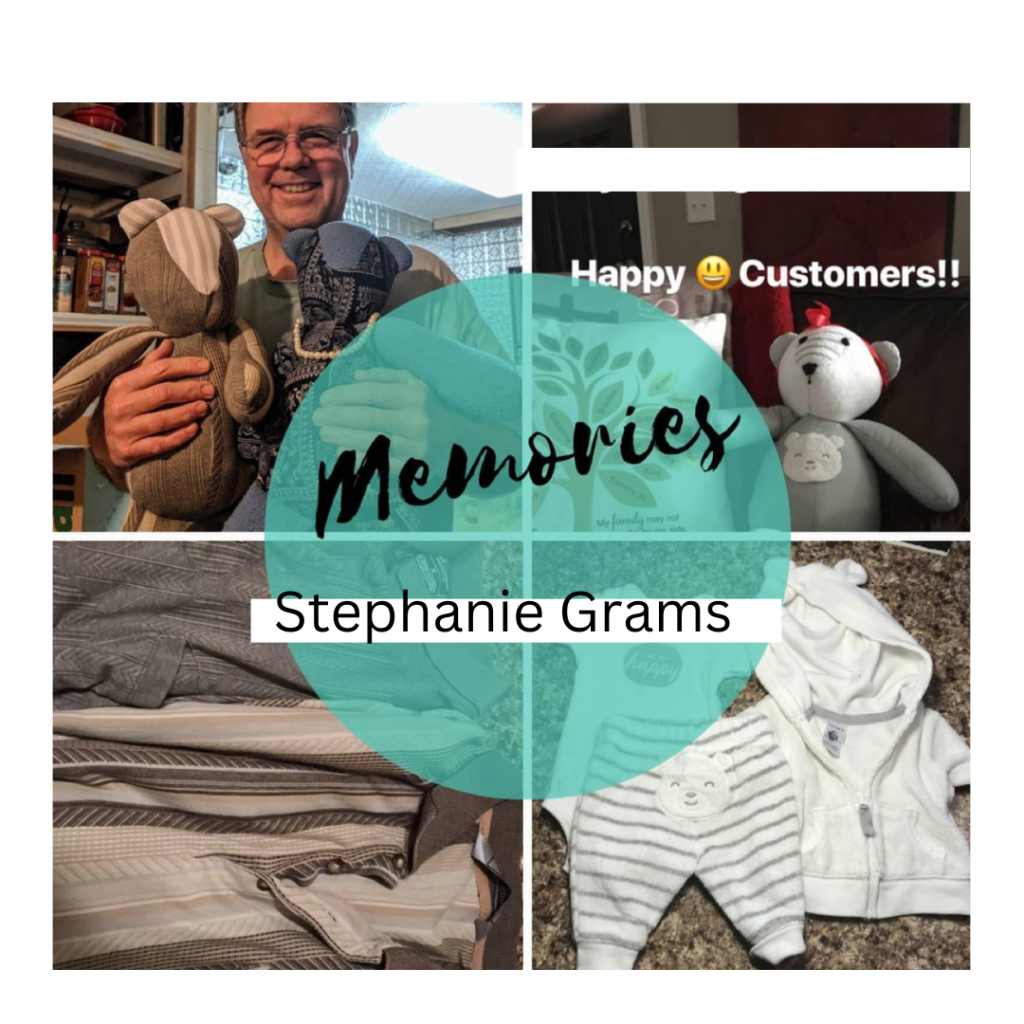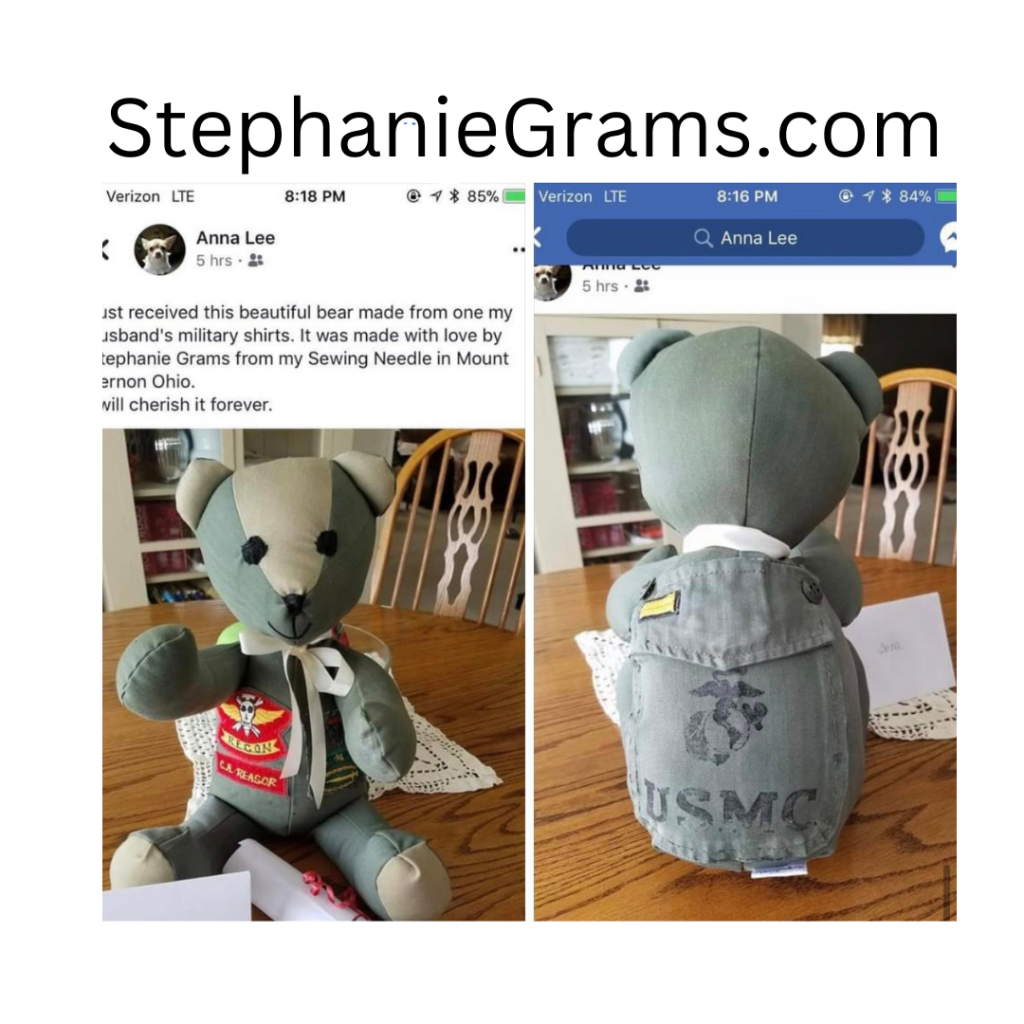 If you are here to speak with Stephanie about an order, please use our designated contact form by clicking here. 
I WAS FEATURED!